Training conducted for Haj pilgrims
By
Reach Ladakh Correspondent
Leh, Jun 11, 2019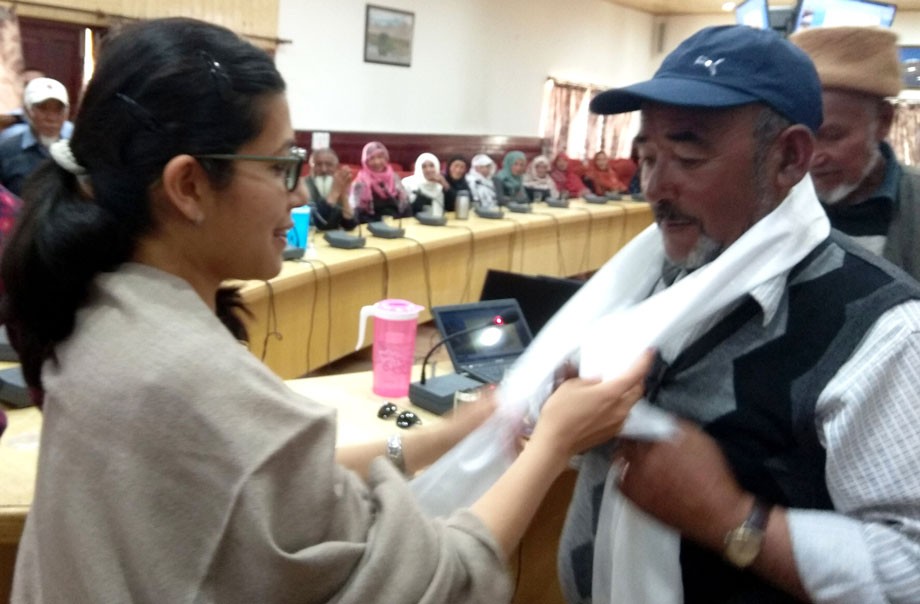 Leh :
The final Haj training for the Haj pilgrims of Leh district was conducted on May 10 at Leh under the supervision of Executive Officer State Haj Committee, Abdul Salam. 
They were given detail awareness and necessary training about various Haj performing activities and procedures. 
 It was told that a total of 30 Haj pilgrims that included 12 female has been selected from Leh district for Haj-2019 and they are all set to proceed for Mecca in the first week of July.
Avny Lavasa, Deputy Commissioner/CEO, Hill Council, Leh greeted the Haj pilgrims and gave them best wishes for a successful and meaningful Haj journey. 
She said that this is the greatest opportunity of transforming one's life with all the positivity and qualities. She also said that the values and merits of performing Haj should be shared with others who do not get such opportunity. Lavasa assured that the administration will extend every possible help and assistance for their comfortable holy journey.